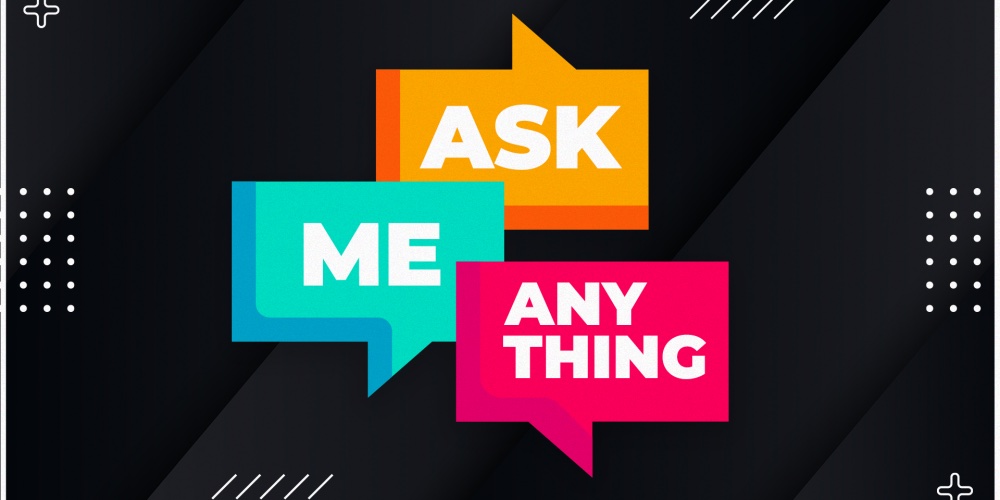 Check out the questions below to learn more about Pastor Lee and Eagles Nest Church.
Q&A With Pastor Lee - 8/28 Service
What was your relationship with church growing up as a child and how does that reflect/impact what we do for our kids in EagleKidz?
Church was not optional to me as a child. My family and I went to church just about every Sunday. It was a traditional Black Baptist Church located in "the hood" not far from downtown Atlanta. Although I learned about Jesus in Sunday School (and I'm so grateful for that), and participated in the Christmas and Easter programs, church was still not fun to me as a child. It was more for adults and the children were basically an afterthought. So, when we started Eagles Nest Church in 2012 we had a Children's Ministry day one! Our philosophy regarding our children was and still is: Fun, Faith, and Future! I believe church ought to be fun for kids. So we have tried to make Eagle Kidz about building our children's faith, and also letting them have a lots of fun!
What's one piece of advice you were given about marriage that has stood the test of time in your marriage with Martica?
I was told by one of my mentors before I got married that I needed to continue to pursue Martica throughout our entire  marriage. In other words, the same way I pursued her as my girlfriend and fiancé, I needed to continue that throughout our marriage. And that is what I have done. I'm always running after her! I do t time my wife for granted, and neither does she take me for granted. Secondly, I had another mentor to tell me that the man (the husband), is responsible for the spiritual and romantic atmosphere in the home. So if it is cold at home spiritually and romantically, it is a man's
responsibility to fix it.
What's your biggest fear?
My biggest fear is being broke! Maybe that's why I've always worked so hard to provide for my family. During my early childhood years my family struggled a lot financially, so I told myself that I never want to experience that as an adult. But I think it's a healthy fear. It makes me manage money responsibly and to try to be a good steward. I'm also scared of heights!
I know pastoring a large church can be very stressful and complicated. So what do you do for fun?
Pastoring a large church is very rewarding, but it can also be extremely complicated and stressful at times. I workout a lot (cardio, boxing, and weightlifting). It's not only for my physical health, but also for my mental well-being. Working out is fun to me. I also like to watch sports on TV and I absolutely love watching comedies! I love to laugh! That's fun to me.
Q&A With Pastor Lee - 8/21 Service
Give us three words that describe your marriage with Martica?
If you were not a pastor, what would you be doing?
Oh that's easy, I would be a high school or college football coach.
What's the biggest mistake you've made as a pastor?
The biggest mistake I've made as a pastor is failing to cast a clear vision during the early years of our ministry. Here is why I say that. When we were 300-500 members people would often tell me, that they love Eagles Nest because it is the perfect size. They liked knowing everyone and everyone knowing them. Then we started growing rapidly. We went from one service to two services to three services. We went from hundreds of members to thousands of members. I was so excited about the growth, but a lot of our more established members complained because they no longer saw people they knew. They said they liked the old Eagles Nest better. In addition, we had to make a lot of changes in our processes and personnel to accommodate the growth. So, although things changed for the better, I found out that a lot of people don't like change. But part of a leaders job is to prepare people for change - and I didn't do that well.
What is your vision and plan for our Rise Student Ministry (which of consists of our middle and high school students)?
First, we want to get our Rise Students in their own facility on Sundays.  Right now our teens are in the main worship service, but sometime in September, they will have their own space. We are working on fixing up the inside of one of the buildings on the property across the street.  That's going to be the Rise Headquarters.  But until that happens, we want our teens in the main service sitting with their family or with their friends.  My vision for our Rise Students is three fold: (1) For them to HAVE FUN, (2) For them to GROW IN THEIR FAITH, (3) For them to PREPARE FOR THEIR FUTURE. Fun, Faith & Future.  Look, we are not raising boys and girls.  We are raising future men and women!  Future CEO's, Presidents, Senators, Educators, Preachers, Scientist, Lawyers, Doctors, and Entrepreneurs, etc. I see Eagles Nest being a training ground for our Teens. We have so many successful adults at Eagles Nest.  I want us to start a mentoring program where we match up teens to adults who are in their field of interest.  There is so much more I can say.  But we will be rolling out a robust discipleship strategy for our teens this fall.  Stay tuned.
Do you have any tips or advice for new Christians or people who have rededicated their life to Christ? What tools and techniques can they use to grow spiritually?
First, read the Bible more. The Bible has never been easier to read because now you can get it on your mobile phone!  Download the You Version App and start one of the reading plans.  They have great devotions that you can grow from.  Read from the Psalms and Proverbs every day.  You can read a chapter in Proverbs everyday as it has 31 chapters.  Secondly, intentionally spend a quiet time with God, every day.  Even if it's just 10-15 minutes.  Turn off you phone or put it on silent during this time.  Spend time praying, reading, and just talking to God.  You'll be amazed at what will happen to you. Thirdly, sign up for one of the Eagles Nest University classes (ENU) for the fall semester. It's a great way to grow in your knowledge of the Bible and to interact and learn from other Christians.  Oh, one more thing, come to church (in-person) as much as you can! There is nothing like experiencing the presence of God in a room with other people.
Q&A With Pastor Lee - 8/14 Service
What books are you reading right now?
First of all, I read about 2-3 books a month as I believe any leader should be a reader. So here's what I'm reading right now:
-Blood at the Root: A Racial Cleansing in America (by Patrick Phillips)
-The Jewish Phenomenon: 7 Keys to the Enduring Wealth of a People (by Steven Silbiger)
-Not In It To Win It: Why Choosing Sides Sidelines the Church (Andy Stanley)
Tell us something about yourself that would surprise us (something good and something not so good).
I cry a lot when I watch movies that tug on my emotions. I'm a lot more sensitive than what most people think. For instance, I've watched the movie Notebook over 20 times. Each time I watch it, I start crying! I can't help it!
Speaking of movies, I guess something that's not so admirable about me is that I like to watch ghetto movies! But only the TV versions. I love to watch all of the Friday's movies, Boyz In The Hood, Baby Boy, and Hustle & Flow, to name a few. I guess that's just the ghetto in me coming out! LOL!
What do you like most and least about being a pastor?
What I like the most is seeing peoples' lives change because they have experienced the presence of Jesus Christ and decided to live by His principles. For instance, many people have come to Eagles Nest when their marriages were on the verge of divorce, or they were experiencing severe financial difficulties, or they were suffering from depression. Many of them have told me that their lives literally did a 180 when they got plugged into Eagles Nest! That's very fulfilling to me and it makes me feel like all of the hard work is definitely worth it.
What I don't like about being a pastor is the way some people gossip, sow discord, and handle offenses. Instead of going directly to the person who has offended them, they spread lies or half-truths around. I've seen how destructive gossip, slander, and sowing discord can be in a church. People have left our church over things that were not even true or were half-truths. If Matthew 18:15-17 was followed, many of these issues would have been resolved. It breaks my heart to see the devil deceive people and break the spirit of unity within the church.
What are some ways ENC has invested in the local community, and what are your plans to continue that endeavor in the Roswell area?
We invest in the community primarily by partnering with some of the superstar organizations that serve the Roswell community. Organizations like North Fulton Charities, Drake House, Homestretch, and Centennial High School, to name a few, are organizations that we've invested our time and money in. Our goal is to be a blessing to the City of Roswell and to simply serve the community as much as we can.
What's the Eagles Nest 60 second elevator pitch?
Just like an Eagle is the leader in the bird community, I believe those of us at Eagles Nest Church are called to be leaders! Leaders in our families, in business, education, politics, and so on. I believe Eagles Nest Church is supposed to raise up extraordinary leaders that will change the world! But every leader needs a nest. A nest is where a leader comes to get fed, encouraged, coached up, and cared for. I want Eagles Nest Church to be that place for people who are serious about changing the world for the better. We are a place where leaders learn to soar!