The city's police chief, James Conroy, was front and center among the marchers, next to lead organizer Lee Jenkins, senior pastor of Eagles Nest Church in Alpharetta. The two men have had several conversations in recent days about the fractured relationship between police and African Americans, and vowed to talk more.
Conroy told demonstrators who gathered at City Hall after the march that law enforcement leaders must "enact some change," such as more training, uniformed standards for the public to review police personnel files and mental wellness care for officers.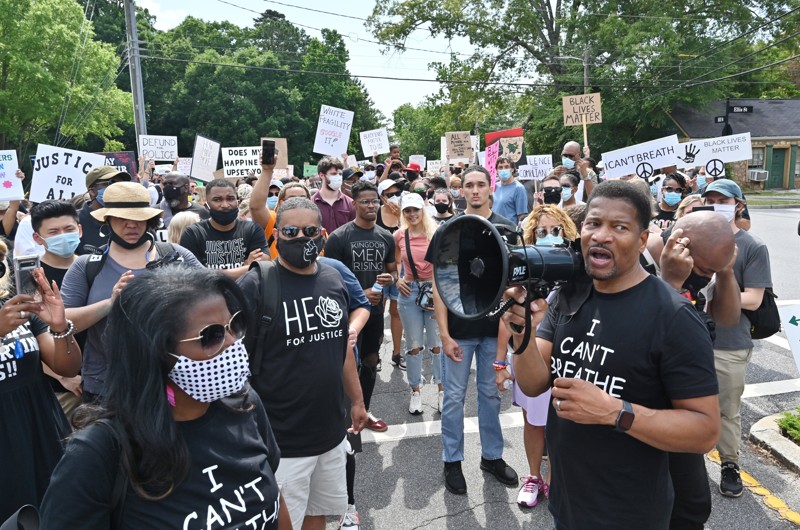 Elected officials who spoke included the city's mayor, Lori Henry, and U.S. Rep. Lucy McBath, a Democrat who represents the area. Her son, Jordan, was shot and killed 2012 in what she called a racially-motivated incident.
"We must be fully committed, not fair-weathered (to change)," McBath told the crowd.
Roswell resident Karen Bevan, 67, came Saturday after hearing about it on Facebook.
"I just want to be here to demand in a peaceful way," she said.
** See original post on AJC.com by clicking here **
By Eric Stirgus